How can people tell the Good News if no one sends them? As Scripture says, "How beautiful are the feet of the messengers who announce the Good News."
Romans 10:15

---
GLOBAL IMPACT: BGCC Supported Missionaries

---
Bethel Gilead Youth Group
Hands And Feet That Makes A Difference

Kenneth Bennett
ATTN: Compassion
876 Block Road
Bronson, MI 49028

We, the youth group, are sponsoring a child, Emile, through Compassion International. We have been working, and fundraising to earn funds to sponsor him. If someone from the church, Bethel Gilead Community Church, has any jobs (yard work, house cleaning, etc.) please contact 517-227-9482. We are super glad to sponsor Emile. And we do ask for your prayers, especially that this continues to the end.
---
Our Balance $323/$5700
Months Payed 3/151
---
---
---
Nat and Mary Beth Brace
10946 Kentucky Hwy 476,
Hazard, KY 41701
(606)-378-2022
email: nmbrace@hotmail.com
_
Scripture Memory Mountain Mission
Nate and Mary Beth Brace have been with SMMM for ten years. They have served in the school outreach, and in many different aspects of the ministry. Nate has been the camp recreation director for many years and Mary Beth organizes the annual Ladies Craft Fellowship. Together they established SMMM horse program and continue to provide the leadership and hard work for this very popular part of camp. The Braces have four children, Simeon, who teaches at a private school; Ethan, who works in Grand Rapids, Michigan; Shiloh, a student at Cornerstone University in Grand Rapids; and Shalisha, attending the University of Kentucky.
​
March 2017 Newsletter
---
---
A Community of Churches
given to praying and working together to serve God and His People of Branch County.


---
---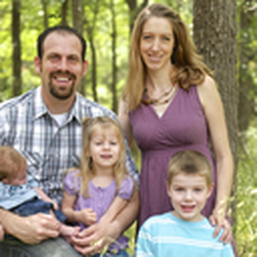 Dan and DeAnn Gerard
http://dananddeann.com/
7423 Rainfall Park
San Antonio, TX 78249
Campus Crusade for Christ
dan.gerard@cru.org
Cru leadership has asked us to launch and lead a ministry called
"Destino"
(Destiny) which is focused on Latino college students. When we think of this next step in ministry we get excited as we dream about what the Lord is going to do as He raises up a generation of Christian Latino leaders for this country and the world. Not only are Latinos currently responding to the Gospel message at twice the rate of any other group but Latino college students will be shaping the future of this country and the world. Imagine the impact if those students are
Christ
-followers!
Link to Newsletter
---
---
Salomon Guzman
Spectrum MInistries
2610 Galveston Street, San Diego, CA 92110
(619) 276-1385
spectrumtj@gmail.com
www.spectrumministries.org
Like us on Facebook: Spectrum Ministries
Instagram: spectrumsd
When Megan and I were asked to head up Invasion (neighborhood food distribution) we began thinking of ways we could reach a multitude of neighborhoods on a rotating basis. One neighborhood we've recently added to the rotation is Ejido. You may recognize the name because it is a neighborhood where we frequently build houses. It was our first time going door to door distributing food in Ejido and it was a real blessing. While walking around with a small group from Georgia we came upon a middle aged couple walking toward our group on the road. When we came closer to one another we offered them a bag of food, but instead of just thanking us and walking along, he paused and started sharing words of encouragement. He shared that he too was a believer and that we were straight up doing what God has called us to do which is to serve and love on others. Then he asked if he could pray for us. As he prayed, he prayed that God would bless us, and the ministry, so that we can continue to show His love and do His work. Since that time I've had the privilege of visiting with him during our activity day and each time he continues to pray and encourage me.
June Update: Also posted on the Church Board
---
---
Ivan and Kim Hoyt

1595 Herrington Road,
Lawrenceville, GA 30043
kimberlyhoyt@gmail.com


Missionaries to Argentina
Biblical Ministries Worldwide
Thanks to all who prayed for Ivan to be able to make the long trip to conference. He did it! He wore his back brace, I packed all the ice packs in a small cooler and throughout the day we'd switch out the old for a fresh one. He did great!

Unfortunately on the first night he ate something that gave him food poisoning and he missed almost the entire conference. We're so grateful that Dr. Tito Ramirez and his daughter, Alejandra, who just finished nursing school, are part of our mission family. They took such good care of him on site that he didn't have to go to the hospital. By Friday he was still weak but able to attend portions of sessions that final day.

Despite Ivan having a miserable time of it, I was able to enjoy all the sessions – which were excellent! Our area director, Dave Rozelle, and retired pastor Rick Smith began training us in how to use the Good Soil materials. We have 'The Story of Hope' in Spanish and had tried using it but didn't know what we were doing. The books and training manual are wonderful resources for anyone seeking to reach unbelievers or to disciple new believers.

Ivan was still pretty weak so we stayed at the hotel an extra day and then began our long trip home. Neither of us were feeling all that great (my energy level continues to be low) and at one point we just had to pull over, find a shady spot, and take a nap. So, so grateful for God's protection and strength throughout that very long travel day! I'm not sure we've ever been happier to pull up to our little casita (house).

Apparently the long trip and a too soon return to normal food were too much for Ivan's system and he fell ill again when we got back. Tuesday he had to get medicine intravenously to stop the vomiting. He's doing a bit better each day, but he is being extra careful so he doesn't relapse again.

In the U.S. Spring is just around the corner. We got back to Carlos Paz to find cooler weather had already arrived, even though we still have over a week before the official start of autumn. Time to start unpacking the long pants, sweaters and warmer bedding.

We'd appreciate prayers for others in our family. Our sister-in-law just learned she has recurring cancer, Ivan's mom has been in the hospital twice in the past month, and our daughter will have half of her thyroid removed at the end of this month.

We've been writing these updates for about eight years now, and we aren't sure we do well at communicating how much your prayers, support and encouragement mean to us. We hope you know that you are greatly appreciated and loved. We pray for you, just as you pray for us, and are so happy when you write and let us know how we can better pray for you.

Serving gratefully,
Ivan and Kim Hoyt
Argentina
Feb. 18, 2016 Letter
---
---
---
---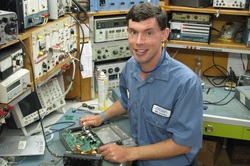 ---
---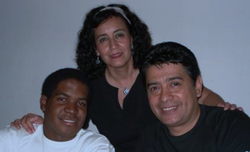 Drs. Juan and Adrianna Palicios
Project Angola
Luena, Angola
(+) 244 923 845 232
email: jadpalacios@hotmail.com
Dear brothers, sisters, and friends in Christ:
It's a joy to be able to tell you of how the Lord has been faithful during this time. As for our family, God has kept us healthy. We haven't suffered from malaria or any other infections. He has kept us safe from accidents in our travels and watched over us throughout our day-to-day activities.
Didier, our son, is stilling taking kinesiology and physiotherapy courses in Argentina. He is also in the middle of post-orthodontic surgery treatment and is soon going to have surgery on one of his eyes for glaucoma. We thank Dr. Roberto Mutilva for his unconditional support in the medical attention and the surgery, and all of you for all of your prayers. Please read out
OCTOBER NEWSLETTER
.
---
---
Robert and Kalley Newkirk
100 Lake Hart Drive
Orlando Fl 32832
email: Robert.Newkirk@cru.org
email: robertandkailey@gmail.com
Jesus Film Travel Team,
Campus Crusade for Christ
http://www.cru.org
Christmas is coming soon and we get to celebrate the Birth of our Savior, but sometimes we forget the next part of the story. In Matt. 2:13-23 we read how Jesus and his family had to flee from violence in their country.
Our current Prayer requests are as follows:
Please pray for my wives (Kailey) family. Her Brother passed away unexpectedly 4 weeks ago and he left behind his wife two small children.

Please pray for a project that we are working on to use the JESUS Film to plant plant Churches in Tanzania. We'll be working with Global Aid Network to also provide water wells along with Bibles to the Churches planted.

Please pray for ministry we are doing in the Syrian refugee camps to reach out to those fleeing the Syrian war and giving them and opportunity to hear the Gospel.

March 2016 Newsletter
​May 2017 Newsletter
---
---
Sue Sanders
College Missionary
New Life Church- Wayne State University

(c) 734.883.7659
Twitter: https://twitter.com/SueSaunders

Hello, Team!

This is the end of our third year on campus. In a lot of ways it marks the end of us being a "church plant" and begins our season of being simply a "church." It was such a privilege to close out this planting phase. We have seen six people publicly declare through baptism how Jesus Christ has changed their lives forever through being a part of our little church.
Click this link to view the
May 11 Newsletter.

Thanks for all your help and support. You are a vital part of this team and I pray often that you know that.
---
---
ike and Fran VanBruggen
PO Box 600,
Schroon Lake, NY 12870
email: mikevanbruggen@wol.org
http://www.facebook.com/mikeandfran.vanbruggen
_
Word of Life Ministries, Africa
https://give.wol.org/mikevanbruggen



Pastors and Church, Bethel Gilead Community Church

We appreciate all you do for us! As we head into the busy season let's take a moment to reflect on the last couple of months. We have been blessed with the ability to write a new training curriculum, almost as soon as we finished writing it we were invited to use it in one of our churches. I can say the training was well received and did its job. We've been involved in several evangelistic events seeing many children trust Christ in the last 2 months .John was saying today that we have met our goals for sharing the Gospel for the entire year, but it is only going onto the first of October! With 25% of the year left on the calendar maybe we can go 25% over the goal! It has been our blessing to serve you and ultimately our Lord and Savior here with Word of Life South Africa! Thank you!

Please read our October NEWSLETTERS:
Oct. 29, 2015 Nov. 23, 2015 January 21, 2016 March-May 2016
Oct. 21, 2015
Nov. 30,2015
February 1, 2016
June-August 2016
Nov. 14, 2015 Jan. 9, 2016
February 16, 2016

September 2016
---